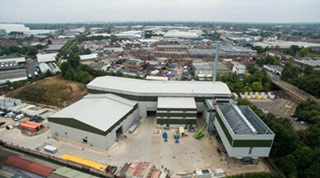 Case Study - Birmingham Bio Power Limited
Birmingham Bio Power (BBPL) are the Owners of a 10.3 MW Biomass Renewable Energy Power Plant based on the Tyseley Energy Park in South East Birmingham. The Plant cost £57m and entered commercial operation in 2016. A rationalisation of the ownership model has seen Gravis Capital as the sole owner of BBPL since 2021.

Read more...


Media Coverage
Interview at ReGen Conference in Rennes, France
Waste to clean power through Gasification, Philip Beaty, Nexterra.